KIWI RIDER HAS BLESSING OF INJURED TEAM MATE TO GO SOLO
22 March 2019
---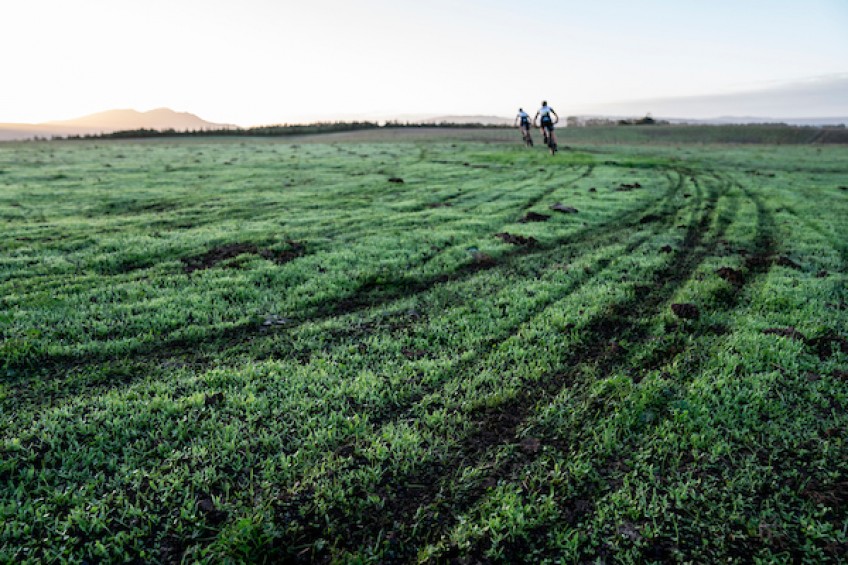 UK based New Zealander Alexander Donaldson has a long and lonely road ahead of him if he is to complete the 2019 Absa Cape Epic, with news that his South African riding partner Gavin Ryan is expected to undergo surgery on multiple breaks to his collar bone.
The pair, riding as Chain Gang, were well positioned until disaster struck midway through Stage 3, with a stray rock flicked right into the path of Ryan, bringing him down on one of the technical descents on the infamous Groenlandberg climb above the Elgin Valley.
The two waited for medical help to arrive and once Ryan was safely in the hands of the doctors, Donaldson made the decision to continue to the line, still dazed by what had suddenly derailed the team and left his mate injured and out of the event.
Donaldson continued today though, riding solo as he looks to gain membership to that exclusive club of Legend riders, with the Epic Series events of the Swiss Epic (Switzerland), Pioneer (New Zealand) and Absa Cape Epic (South Africa) all on the CV.
"He was in hospital overnight and we heard that he has multiple fractures in his clavicle, so they are likely to operate today. I will check up on him today when we get back and see how he is doing. He told me to carry on, the main thing yesterday when he came down was to comfort him and be there for him. There was not a lot we could do other than get help and look after him," said a still downcast Donaldson.
The systems analyst has already noticed the change in dynamic without his mate.
"It is a bit weird, it is like you are missing a leg. In the morning all the energy is gone, you bounce off each other and that is gone, that is the hardest thing. But we have two teams here, so I have them to lean on but during the day you don't have that, it is not great."
Donaldson is riding a little more wary now after the crash.
"Touch wood nothing happens, but I won't take any crazy risks now, not that I was, but I am a bit more conscious of it. All it takes is a loose rock rolling the wrong way. It is just like the road you might hit a bidon and it might go clear or it might bring you down, that is what happened yesterday with a loose rock that rolled into Gavin's line instead of rolling away."
Donaldson has not lost sight of that Legend Medal that awaits if he can safely negotiate the final three days into the finish line at Val De Vie in Paarl on Sunday.
"It would be nice to finish the Epic and grab that kudos, I would be happy to do that with a bit of pride."
Donaldson safely negotiated today's 43km time trial stage out and back from Oak Valley Estate in the Elgin Valley and will regroup overnight for tomorrow's 100km stage into a new race village at Stellenbosh.