Epic Legends
---
Become an Epic Legend
Finishing an Epic Series Legend Race is considered a remarkable achievement.
Completing three is truly special.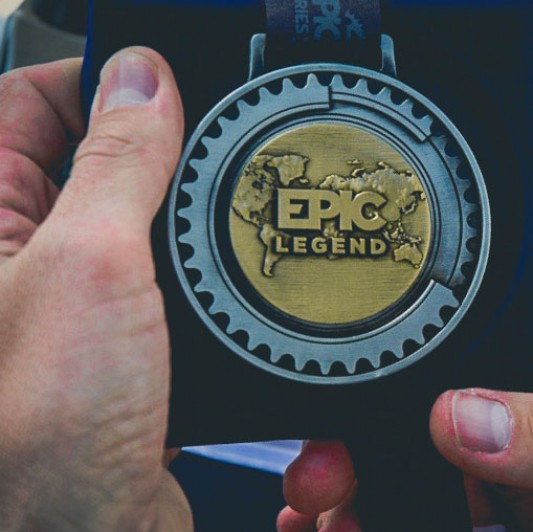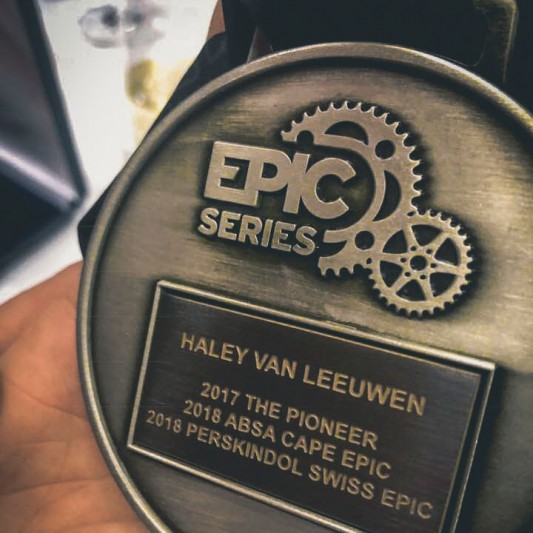 Epic Series Races around the world
There are three Epic Series Legend Races: the Swiss Epic, The Pioneer and the pinnacle of the Epic Series – the Absa Cape Epic.
At the awards ceremony at The Pioneer on the 30th of November 2018, six more athletes were awarded the coveted Epic Legend Medal, having just completed all three of these full-length, week-long races. Joining Haley van Leeuwen (NZL) and Minter Barnard (RSA) in the Epic Legend Hall of Fame are Tim Hammond (RSA), Peter Felber (SWI), David Wright (RSA), Enrico Theuns (NED), Chak Shing Cheng (HKG) and Alan Gordon (RSA). Haley, Tim and Chak Shing also became the first riders ever to complete all three in one year.
We honour these adventurous, determined and skilled riders. They can all consider themselves exceptional athletes – complete mountain bikers.
---
Epic Legends
Minter Barnard
Absa Cape Epic 2011, 2019
The Pioneer 2016
Swiss Epic 2018


Haley van Leeuwen
Absa Cape Epic 2018
The Pioneer 2017, 2018
Swiss Epic 2018


Timothy Hammond
Absa Cape Epic 2016, 2017, 2018
The Pioneer 2018
Swiss Epic 2018


Alan Gordon
Absa Cape Epic 2016, 2019
The Pioneer 2018
Swiss Epic 2018


Enrico Theuns
Absa Cape Epic 2012, 2013, 2014, 2016, 2017, 2019
The Pioneer 2018
Swiss Epic 2014
Peter Felber
Absa Cape Epic 2015, 2016, 2017, 2018, 2019
The Pioneer 2018
Swiss Epic 2016, 2018
Chak Shing Cheng
Absa Cape Epic 2014, 2016, 2018
The Pioneer 2018
Swiss Epic 2018


David Wright
Absa Cape Epic 2013, 2014, 2015, 2017, 2019
The Pioneer 2018
Swiss Epic 2018
Alexander Donaldson
Absa Cape Epic 2019
The Pioneer 2018
Swiss Epic 2018


Kylie Burrows
Absa Cape Epic 2019
The Pioneer 2018
Swiss Epic 2016


---