GAZE HINTS AT PIONEER AS HE PREPARES FOR CAPE EPIC
15 March 2019
---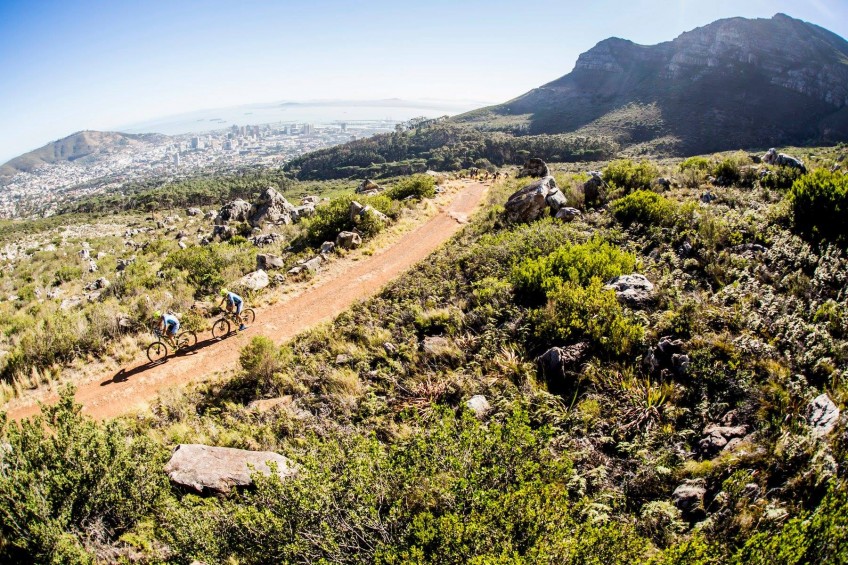 GAZE HINTS AT PIONEER CAMPAIGN AS HE PREPARES FOR ASSAULT ON PRESTIGIOUS CAPE EPIC MOUNTAIN BIKE STAGE RACE
Sam Gaze is used to the limelight, already a Commonwealth Games silver and gold medalist and twice U23 World Cross Country Champion, the 23 year old further put his name in lights when spectacularly winning a UCI Cross Country race in Stellenbosch late last year, defeating one of the greatest of all time in Nino Schurter (Switzerland) to the line, becoming one of just four riders outside of Schurter to win a World Cup race in the past six years.
That career path takes on a new and perhaps the most daunting challenge of all this next week, when he rides the Absa Cape Epic, the race they call the 'Untamed African Mountain Bike Race' and he does so right in the firing line after a late promotion to the top Specialized factory team, riding with three-time champion Jaroslav Kulhavy (Czech Republic).
Despite that impressive CV at such a young age, Gaze freely admits to some nerves on the eve of the race that is the holy grail for mountain bike riders, with hundreds of riders from all around the world assembling in Cape Town for eight days of grueling riding over 600km with in excess of 16,000m in elevation.
"Of course, the Cape Epic is like nothing I have done before, we have eight days ahead of us with tough and grueling stages against the best riders in the world. I feel the best prepared I can be coming in though and I have an express train of a team mate, I am looking forward to trying to hang on to his wheel and seeing what I can do."
Gaze can be forgiven for still trying to take it all in, while he was always planning on racing the Epic, he was not expecting the pressure of riding in the leading Specialized factory team with a target on his back.
"Originally the plan was to ride back up with Alan (Hatherly – current U23 XCO World Champion) for the Specialized Foundation team and I was excited for that and went back to Spain to carry on preparation and then heard I would be riding with Jaroslav to try and win the event. Obviously it is a big change but in a weird way I love the pressure and the idea of trying to do this jersey proud. It is a good opportunity to try and fill the shoes of previous winners with Christoph Sauser (Susi), Howard Grotts and everyone who has ridden for Specialized."
While pedaling new trails in his burgeoning career, he has not been completely thrown to the wolves.
"Fortunately, I have Christoph Sauser (Susi) who has given a lot of advice and mentorship for this event and also Jaroslav, my team mate, he has won this event three times before, so I have a good network of experienced and wise team members around me. That makes the whole process easier for me, I was quite nervous about how to approach this, but they have fed me through and looked after me well, I feel like it is a big advantage to have.
"I had the Tour of Southland in November when I picked up a third place behind Hamish Bond and Michael Vink was good to get that in the legs at the start of the build-up. I have a bit of experience on the road side of things, but you can't compare it to the mountain bike. With the road you ramp it up like a bike ramp until the end of the race but on the mountain bike it is flat out from the start and becomes a war of attrition rather than just the gas at the end of the race."
The Absa Cape Epic is regarded as the unofficial world championship of mountain bike stage racing, and forms part of the global Epic Series, alongside the Swiss Epic and New Zealand's very own Pioneer. A six-day stage race through the Southern Alps in December 2019, the event is fast gaining traction as a must do by mountain bikers around the world, with Michael Vink and Tim Rush winning in 2018.
Gaze likes what he has seen of the event and says conversations about riding have already started amongst his Specialized team.
"Susi and I were talking about that the other day; The Pioneer would be a cool event to do. It is a fascinating race and by the looks of the photos looks absolutely incredible. It is nice to have an event run like that in New Zealand, especially for our sport. So of course, I would love to give it a go, the likes of Michael Vink are so strong in those races, so it is cool to see road cyclists mixing it up, those guys are so talented. So yeah, one day I will try and get Susi across and give it a go, it would be nice to win the big mountain bike stage race in New Zealand."
While the Cape Epic is more endurance than cross country, Gaze assures everyone that the event has his complete focus and does not detract from his cross-country goals.
"The biggest aim is searching for that world title at the end of this year and then the Tokyo Olympic Games. But the Cape Epic is just as prestigious, they call it the off-road version of the Tour de France, so to be able to win this race in my time on a mountain bike would add to my achievements so far and make it all the more glittering a career on the mountain bike. I am all focus on this, there is no damping it down, I am here to do the best I can for specialized and whether that is a win we will find out, but I am here to do the best I can do."
Gaze is immensely proud of his sport and what he and others are doing to put New Zealand on the map thanks to their prowess on the pedals.
"Around the world at the moment the New Zealand flag is getting more and more coverage on the mountain bikes, with Anton, myself and Ben Oliver and the juniors coming through and women doing really well. We are developing as a strong mountain bike nation and I am proud to be a part of that, especially here at the Cape Epic where no New Zealander has ever won before.
"So, to be able to tick it off the list would be super cool, but once we get back to the world cup season we have a whole bunch of Kiwis leading the competition and I am proud to be a part of that."
 The Absa Cape Epic commences on Saturday in Cape Town, with coverage and updates daily via the Epic Series App, or by visiting www.cape-epic.com 
For live coverage CLICK HERE for links and times (note all times are South African time)
Other points of note in relation to the 2019 Pioneer:
The 2019 Pioneer dates are Sunday 1 December – Friday 6 December.
The race will be six days (a prologue + five stages).
Entries opened on Thursday 14 February 2019 at www.thepioneer.co.nz  
Entry fees are tiered – the earlier you enter the less you'll pay. 
Plan to arrive and depart from Queenstown.
The course will be unveiled in early May, including the three remote village locations.