MINTER BARNARD AIMING TO 'HANG ON' FOR REST OF CAPE EPIC
21 March 2019
---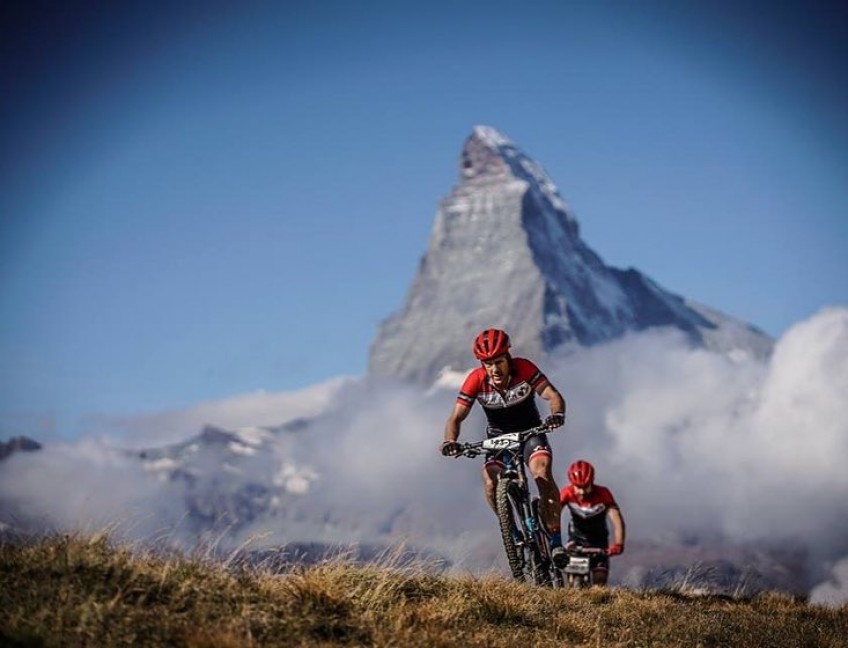 Remember the very first Pioneer in 2016?
Minter Barnard and Ian Chitterer out of Australia enjoyed a wonderful week, taking out the Masters category by just 13 minutes from Andrew Young (NZL) and Yuri Hauswald (USA) in the race over the Southern Alps.
Barnard has since gone on to receive the Epic Legend medal, for completing the big three Epic Series events, the Swiss Epic (2018), Pioneer and Absa Cape Epic (2011).
This week he has returned to his homeland for another tilt at the Untamed South African Mountain Bike Race although it was a very late decision to come 'home'.
"It was an opportunity to come and ride. A friend of mine asked me late January - early February to come and ride with him, he needed a partner. And I am from South Africa so any excuse to come to South Africa!
"I am finding it quite hard, it was a late decision to come and race, I haven't done my 12 weeks that I should have done, but I am enjoying it.
"I struggle to back off, I ride the same whether I have prepared 4 weeks or 12 weeks, the question is what will I feel like on day five and six, I think I will struggle then."
Barnard is riding with good mate Luke Beuchat from Sydney in team Velosure, but the 46-year-old is used to that.
"It is our first race together. But I think in nearly every Epic race I have done it with a different partner, and they are all still mates so that is a good thing! My mates say I am breaking my riding partners, but no, Luke was really strong today, he only weighs 60 kilos, he is hard to keep up with on those hills."
Home these days is Brighton in Australia, but he didn't hesitate in making the journey back home to ride the Absa Cape Epic.
"It is like something money can't buy, it is an experience. I always see it as a paid holiday. But you need to keep your family happy so if you want to come you need to start groveling a year ahead, make sur that is in your planning!"
Barnard is in a great position to compare the three Epic Series events and stresses they are all very different in their style of riding.
"I rode here in 2011 and I can't recall too much detail from back then. But I did enjoy today it was hard, you had a few free k's today but gee there were a few tough points as well in the sand. The climbs aren't as long as Switzerland, I find the climbs at the Swiss Epic go on forever, but the descents in Switzerland are just awesome. Here the descents are good as well, but a fair mix of high road and single track.
"They are quite different though, the three Epic Series events. The Pioneer I did in the first year and I think that has changed a bit since. But the Swiss and South Africa are completely different. Here I think you can nearly ride this on a hard tail, but Switzerland you need a dropper seat post. If you are a roadie in Switzerland you will struggle to complete that race."
Barnard has a simple approach to the rest of the week.
"I am just going to hang in, try and stay where we are on the ladder and not lose much time. We have to get through tomorrow, I think tomorrow is the test."
And on return will the bike be put away for a few weeks? Not likely…
"We have the nationals in Brighton the week after I get back, but luckily that is only an hour or two of pain and I will do a few of the Australia Series of races, but then winter is for skiing, I have told my family 'no training over winter', we are just going to go skiing."