THE IRONMAN FOUNDATION LAUNCHES AUSTRALIAN BUSHFIRES HUMANITARIAN RELIEF CAMPAIGN
15 January 2020
---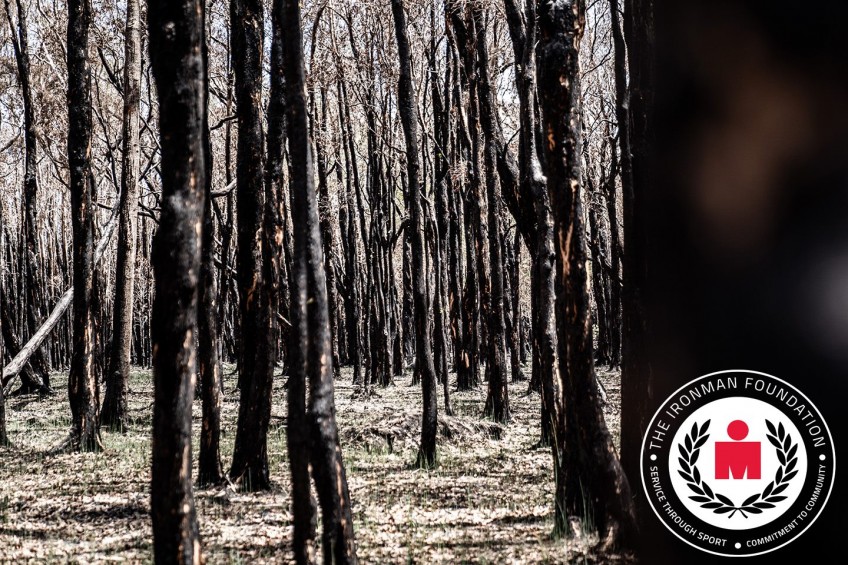 Funds raised through donations to assist a range of programs and groups in Australia
SYDNEY, Aus. / TAMPA, Fla. (January 13, 2019) – The IRONMAN Foundation® has today launched a global Humanitarian Relief Campaign to provide support for those affected by the devastating bushfires across Australia.
To start off the Humanitarian Relief Campaign, the IRONMAN Foundation has made a $75,000 AUD donation to assist communities in need. Funds raised through the campaign will be directed towards a number of groups and programs in Australia, including the Red Cross, the Port Macquarie Koala Hospital and the Blue Mountains Bushfire Mayoral Relief Fund.
"The thoughts of everyone at The IRONMAN Group are with those who have been impacted by the devastating bushfires across Australia," said Andrew Messick, President & Chief Executive Officer for The IRONMAN Group. "Athletes, volunteers, staff and their family and friends have been affected, and so it is important that we band together to make a difference during this difficult time."
Sarah Hartmann, Executive Director of the IRONMAN Foundation said, "We're incredibly grateful that we're able to launch this global Humanitarian Relief Campaign through the IRONMAN Foundation and make a real difference to those communities that are in need. Our IRONMAN® 'Ohana is incredibly generous, and we look forward to making a difference in Australia thanks to their support."
Dave Beeche, Managing Director of Oceania for The IRONMAN Group said, "It is hard to fathom the scale of the tragedy that is taking place and the impacts on people, wildlife and the environment. I am in awe of the extraordinary efforts of the fire service, other emergency services and so many others involved in trying to control the fires and provide all the necessary help for those impacted.
"The IRONMAN Group is proud that so many of our events take part in regional areas of Australia and this fundraising campaign will allow us to do our part to help these communities rebuild. Your homes are our homes and make our events the experiences they are for our participants and we are committing to supporting you now and into the future," he said.
The IRONMAN Foundation has set up multiple initiatives to support those affected by the Australian bushfires at www.ironmanfoundation.org/relief:
DONATE – Monetary donations may be made to the IRONMAN Foundation's Australian bushfire campaign.

T-SHIRT SALES – 100% of the proceeds raised through the sale of a custom t-shirts will go towards the IRONMAN Foundation's Australian bushfires fundraising campaign. 

VOLUNTEER – Register to volunteer and provide hands-on recovery assistance at local service projects to be announced alongside upcoming Australian events.